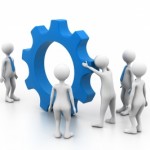 So you're an independent contractor, small business , soon-to-be-Startup or non-profit, and wondering about shared office space. Shared because otherwise it's too big a financial commitment, but also because of the social benefits.
There are actually quite a lot of shared spaces around, but many disappear as quickly as they are launched – they appear to be lacking a solid economic foundation?
Incubators are abundant too, but do they provide what you want? They tend to be a bit more costly per desk, and while they provide business guidance, it comes in many flavours and there it generally involes aspects of external funding and demands for equity that you might not care for.
Upstarta Labs is a self-funded initiative to provide fun co-working space with mentoring for Upstarta-minded people. Costed at $300/desk/month it's almost 50% cheaper than most other serious spaces. A new space can start when there are about 15 people "subscribed" for that location, while the maximum is 20-25 (depending on the available floor space). Upstarta handles the office leases, insurance and other necessary logistics, as well as providing additional online services and coordinating publicity and activities. There are no external stakeholders or dependencies, so money stays inside the organisation.
At your local Upstarta Labs space, you bring your own trestle table (get one at a hardware or office store!) and sure it'll be ok for you to shuffle around in the space (within reason) and make it even more fun. You won't be just renting a space, you're becoming a member of a like-minded little tribe or family. This is what makes the co-mentoring aspect work: when you discuss an idea or problem you're working on, you won't have to keep explaining the context.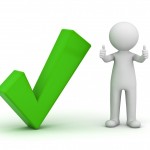 You will get to know everybody else in the space, as depending on which days you and they are there each week, there'll be at least one day of overlap with each person! There will also be some casual desks available, however we first need to organise the main subscribers so we have a solid foundation.
Brisbane (probably South Brisbane) and Gold Coast are the most likely first locations where we attain "critical mass" to open a space, but we've done the maths for all Australian capital cities in terms of lease costs, rates for desk spaces, and other factors. So even if you're elsewhere and interested, let us know now!
For more info, see Upstarta Labs. Express your interest today using our Google form.